Ice Snow Shoe Grips Coarse Sand Cleat Over Shoe Forefoot Double-Side Anti Slip Coarse Sand Outdoor Cleats Over Shoe
Product Detail
Product Tags
Description:
Double-side Anti Slip Coarse Sand Shoe Cover can provide good snow grip to ensure safety when walking in the snow. It is widely used for snow shoveling, hiking, jogging and dog walking. You can easily put them on your shoes and remove them in a few seconds.
Features:
Ice Snow Shoe Grips
-Color: Black.
-Material: Vietnam rubber,stainless steel teeth.
-Size: 26.5x9 cm/10.43x3.54 inch.
Shoe covers are available in sizes 35-43 with soles.
Package Including
1 Pair * Ice Snow Shoe Grips
Cold Resistant and Flexible Material: It is made of premium silicone, with high cold resistant elasticity, not easy to tear or break, and remain strong performance at -40°C.
Wide Range of Uses: Teenagers, adults, elderly people of any age, men and women of all ages, can use it. It can be used for sloping terrain, icy roads, muddy and wet grass, very suitable for trail running, hiking and ice fishing, dangerous sections of trails, etc.
Reminder: Floor tiles, cement, stone floors and smooth hard roads cannot be used. If you have any questions, please do not hesitate to contact us, we are always at your service.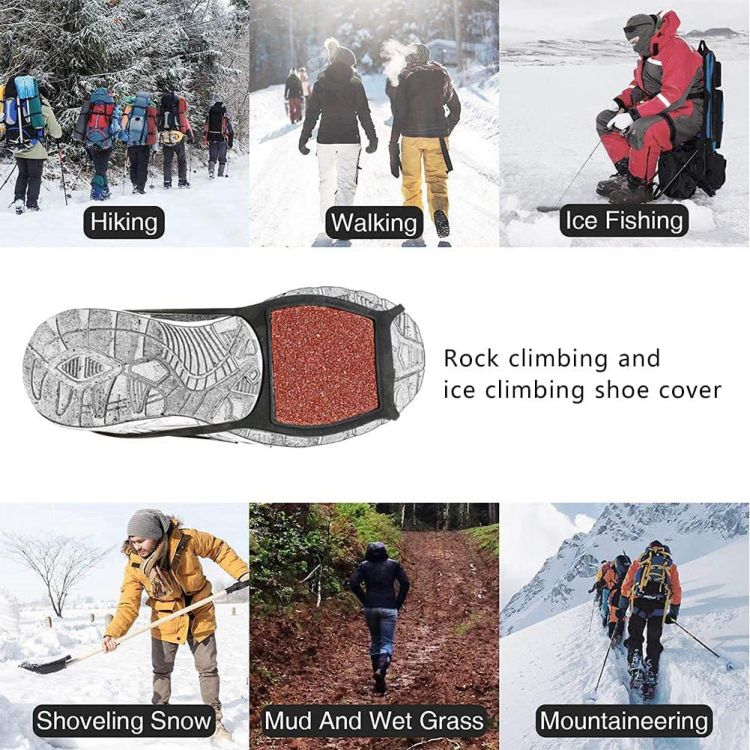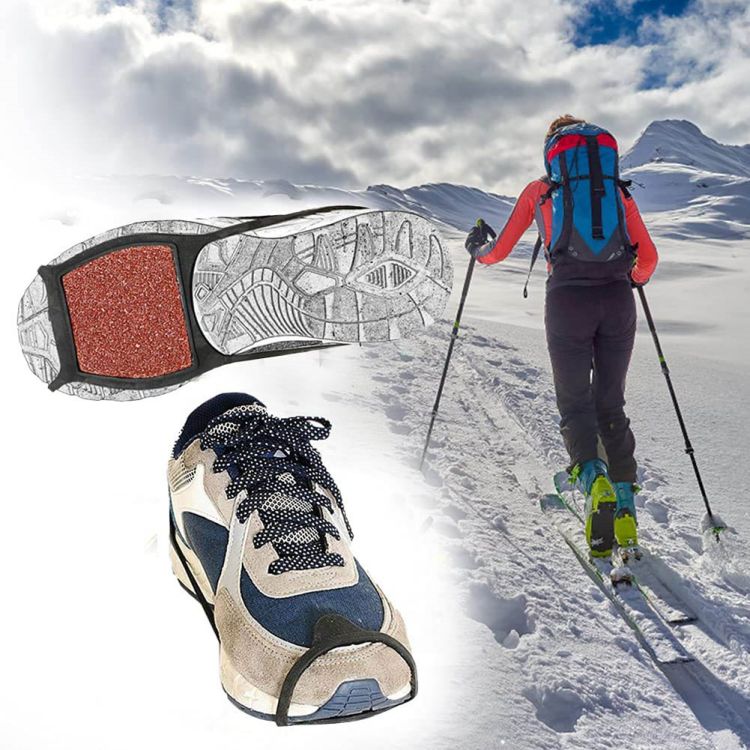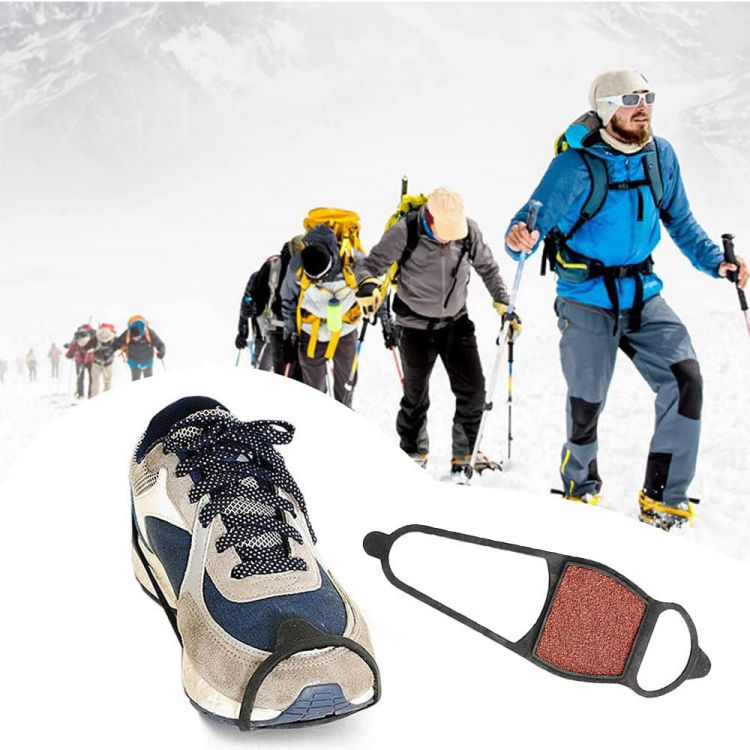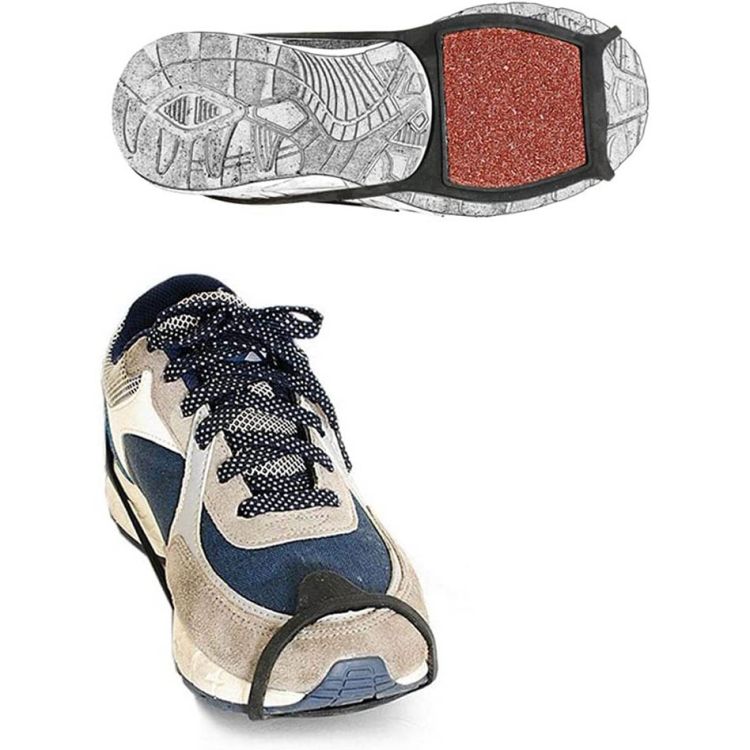 ---
---